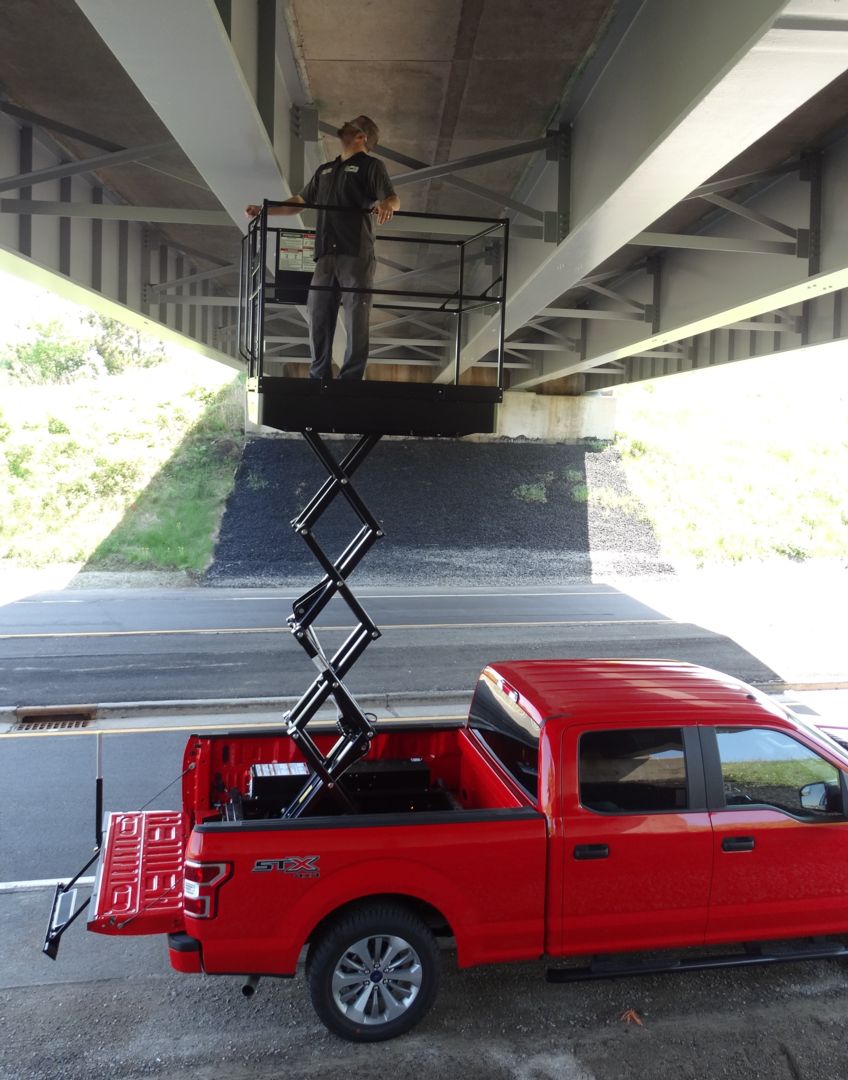 The folks from ASTEC https://
www.astecinc.com/ really like their EM44 Scissor Lift they have fitted to their 2018 F150. Alex Harrison from ASTCE writes...
The EM Scissor lift fits great in my truck. Being able to maneuver the lift quickly and easily allows me to be much more efficient in my job. The platform is plenty spacious which gives me ample room to perform my work in a safe manner. The convenience of having this lift wherever I go is unparalleled, and I would recommend it to anyone.